Everyday we get asked at YourCBL.com, "Do you know of a Keller Williams real estate school near me in my area?"
Keller Williams has over 800 market centers and another 200 plus business centers in the United States alone, so it is very difficult, if not impossible to keep track of every single office.
In some areas and states, it is a conflict of interest for a real estate school to be held in a real estate brokerage office like KW. In others, they do have periodic real estate classes that are held at the location of the offices with varying schedules.
How to make sure you are picking the right real estate school
A real estate school is only as good as the level of commitment that the student is willing to put forth.
Some things to look for in a real estate school and their classes:
Is the School Accredited with the State?
Will the school prepare you for the State Exam?
Does the school allow you to complete the courses with a flexible schedule?
Accreditation
Every state and the District of Columbia have requirements regarding the number of course hours and curriculum that a real estate school must follow. Every school must have their classes approved by the state in order to be able to issue you a certificate of completion once you have completed the hours and passed the class final exam. Online based courses follow this curriculum in a structure manner, whereas a classroom based course is subject to the whims of the instructor and his or her ability to stay on track.
Exam Preparation
The key to the exam is to learn the basics of the real estate principles and be able to pass the state final exam. The course is not going to teach you how to sell real estate or run your real estate business. That training will come when you work with a training based brokerage like Keller Williams.
That being said, the course structure is key to you being able to learn and recall the materials come test time. The online courses that we further cover on this page are designed to quiz you after each session and chapter. You have to show that you learned the information before you can proceed to the next chapter. In a classroom setting, you are left on your own to cram for the exam after you have completed the hours of the course. We always recommend an online class package that included an exam prep module filled with sample test and questions to best prepare you to pass the state exam.
Flexible Schedule
Very few people have the time or the resources available to take time off and attend a real estate course that drags on for weeks and weeks. And heaven forbid if you miss a session and have to make it up or worse yet, wait until the next time the school offers the course until you can take that session again. Another factor that we have heard from a number individuals is that they contact a school and are told that they have to wait until the school signs up enough interested students before the classes will begin.
In one case, a prospective agent that we worked with was able to complete their online course in the time period that they were waiting.
Online real estate courses provide the student with the flexibility to study on their own schedule. The system remembers where you left off and gives you credit for the time that you spend reading the materials.
After the real estate class
This is when the real learning and training begins, if you work with a company like Keller Williams that is committed training agents at all levels of experience, in all market conditions. Don't just take my word for it. Training magazine named Keller Williams the top training company across all industries, not just real estate. When you get started, you are going to need that experience working for you.
Your states requirement for getting a real estate license
Each state has different agent, citizenship and classroom hour requirements for getting a real estate license. Some require background checks and others need you to be fingerprinted. We have taken the time to compile the real estate license requirements for all fifty states and DC so that you don't have to go hunting on your states websites. You can also confirm this information here for your specific location or for the state you wish to be licensed in.
---
Should I take an Online course vs. a Classroom course?
On the surface, this sounds like a tough decision when you are looking for a real estate school near you, but you have to ask yourself a couple of questions:
How quick do you want to get your license and start selling?
How bad do you want to pass the final exam?
The online course, in most cases will allow you to complete the course sooner than having to wait on the classroom schedule. This method had worked wonders for a lot of individuals that have made the transition into real estate as an agent. Because of the structure of the materials being delivered in the online real estate class, they tend to lead to higher pass rates for student on the first attempt. This is huge. When you make the investment you want to make sure you are going to pass and not waste your time.
Yet at the end of the day, it is your call. You might know that you need the discipline of having to attend a class at a set time to get you through the course. You are the one that has to be comfortable about the decision, and no one else can make it for you. Understand that the cost associated with the classroom based course may be slightly higher because the school has to cover the cost of the instructor and meeting space. Try this search term in google to find a school in your area, "Real Estate Schools Near Me" or "real estate classes near me" or "Keller Williams real estate schools near me" for example. You will have to call or contact each classroom based school individually do determine their schedule and cost of classes. Make sure they are a bon-a-fide real estate pre-licensing school and not just an investment seminar at a local hotel.
With an online course, you can get started today.
Here are some things to make sure you pay attention to when picking a real estate school:
Make sure the school is accredited through your state
See if they offer a free trial (not possible with classroom courses)
Ask about their pass rate statistics
See if they include an exam prep / sample testing system in their offerings
As we have seen since 2020, taking a class online is normal. We have prepared a page that shows you the online real estate schools that are available and accredited in your state.
Savings on Real Estate Classes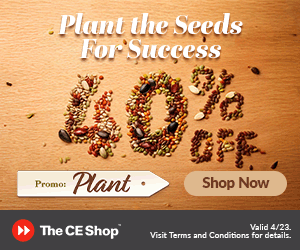 Are there any state required classes I have to take after I am licensed?
Yes. Some states require a post licensing course be completed within your first year after being licensed. Every state and the National Association of Realtors requires you to take courses called continuing education every two to three years to keep your license active and in good standing. These courses act as a refresher course and cover the principles of real estate along with any updates in laws or the code of ethics. Sometime real estate brokers or title and mortgage companies will offer some credit hours that you will have to track. You can also take online continuing education courses that are designed to ensure that you complete all of the state required hours.
Continuing education is mandatory to maintain your license. Ongoing training like that provided by a company like Keller Williams can be viewed as optional, yet our experience has found that it is essential to ensuring your real estate success. These ongoing training classes are the pulse of the Keller Williams experience and available to you as a licensed agent. We would love for you to join us today.
Real Estate License Reciprocity – Moving from One State to Another
You might be asking, "I have a license in one state, but want to move to another. Can I do this?" The answer depends on the state that you are licensed in and the state that you are moving to. The term for this is reciprocity. Some states give you credit for already having a license in another state and only require you to take the state portion of the exam while others require you to take the entire pre-licensing course for the new state as if you had never been licensed. Like the other areas, we have developed a real estate license reciprocity guide showing you how to move your real estate license from one state to another with state by state requirements listed.
Can you help guide me along the way?
We understand that there are a lot of steps along the way and it can seem overwhelming at first. We are here to assist you. Our online real estate guides will assist you by showing you the step by step process to find the real estate school near you (it is probably in your own living room), get your real estate license and join Keller Williams Realty. Just complete the form on this page and get started.