How much will it cost me to get my real estate license in Pensacola, Florida? I probably get asked this question from people looking into how to get their real estate license on a weekly basis.
Most discussions of this topic regarding agent startup and monthly fees focus on the initial business expenses of items like business cards, signs, marketing, etc. Again, in the spirit of this site, I wanted to have a conversation with you that I wish that someone would have had with me when I first started my real estate career.
Some Pensacola, Florida real estate license costs are common, no matter what company you join
The real estate licenses costs that I will outline are the ones that are usually not mentioned & frankly they are fees that fall upon every licensed real estate agent in Pensacola Florida, whether they are associated with Keller Williams or not. – Robert Earl
Real Estate Education – Pre Licensing Class
The first expense/startup cost real estate agents will encounter before you even join the Pensacola, Florida office is the investment into the real estate school. A real estate school charges its amount for the courses, and the amount varies depending on if you select online courses or a classroom course. See the up-to-date real estate school cost for pre-license education in Florida.
Real Estate School Cost
The real estate school classes run in the range of $100 to $600+ depending on the package for approved courses, the setting (classroom will be more, but of the fee for the class instructor), and the add-on modules that the real estate school offers.
The state of Florida sets pre-license education requirements and credit hours and covers real estate principles.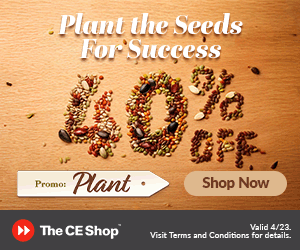 Package Options – Buyer Beware
A word of warning about the add-on modules: make sure to include an Exam Prep or Sample Test Module or Exam Prep Review Session in your real estate school cost. Beyond this, ensure you read the fine print as to what is included.
A number of the free classes offered in the Pensacola, Florida KW cover all of the topics lumped into the add-on modules. These classes are above and beyond your Florida licensing requirements. They are offered free of charge to newly licensed real estate agents. As your sponsoring broker, KW will ensure you get the marketing materials and training to launch your successful career.
For the accredited pre-licensing real estate class, you must satisfy the hours and pass the test. Initially, everything else is just a distraction. I will talk about Post Licensing and Continuing Education just down this page.
State Testing & Exam Fees
The private testing center that independently administers that state/national final exam in the Pensacola area will have a testing fee to register for the exam. This amount ranges from $40 to $100 depending on the provider and the state. Once you complete the pre license education and pass the final class exam, the online real estate school will provide you with a certificate of completion to present to the testing provider that administers the state licensing exam. This certificate will allow you to schedule a test with the testing center in Florida.
Keller Williams Real Estate Agent Initial Fee
The office may have a nominal fee to assist you with getting your state and local paperwork in order, as well as activating your real estate license and getting you into the Keller Williams System.
They will also work on you with getting the proper errors and omissions insurance as well as any processing fees. If you choose to rent an office or cubicle, you will be charge a monthly desk fee. Unlike most brokerages, having office space or desk fees is not a requirement with Keller Williams Pensacola and should not be included in you estimated cost. This application process will run you between $50 – $150.
Florida State Application Fee
The State Real Estate Commission – as part of the real estate license requirements for Florida will require an initial license application fee and annual license application fees to activate the real estate license with the state and to keep the salesperson license in good standing. This application fee runs in the range of $150 to $300+ depending on the state. Your real estate agent application fee will also include an amount for a background check.
Local, Florida & National Association of Realtor Dues
This is by and far the largest initial start up fee that you will incur, and it is not a fee administered by Keller Williams Realty. The Realtors membership fee is for joining three groups the Pensacola Area Association of Realtors, the Florida State Association of Realtors and the National Association of REALTORS. This total cost can range from $400 to $1,200+ depending on the time of year that you join and activate, with an annual renewal fee due at the beginning of the following year. Having a real estate license does not mean you have to join the NAR, but it is required for access to the Multiple listing service.
Realtors Membership Fees are pro-rated
The Amount due is pro-rated depending on the time of year that you join and then it is billed and due on an annual basis. Just consider it as an ongoing business expense and set aside a portion of each commission check that you earn for these dues and you will be just fine.
The Association of REALTORS is the keepers of the CODE. The Code of Ethics that is. Per the REALTOR Website – "The term REALTOR® is a registered collective membership mark that identifies a real estate professional who is a member of the National Association of REALTORS® and subscribes to its strict Code of Ethics." The Code ensures that agents from different brokerages are operating on a fairly level playing field.
In a number of areas, being a member of the Local Association of REALTORS is a prerequisite to being a member and having access to the Multiple Listing System.
Some agents make the personal business decision to work in multiple states or services areas covered by different REALTOR Associations. If this is the case, one Association is named as the primary and you pay that Association for the State and Nation Dues, while just paying the 2nd Association for the local and state dues (if applicable)
Pensacola Florida Keller Williams office will be able to navigate you through all of the local Associations, Dues and Pro-rations.
Pensacola Area Multiple Listing Service (MLS)
The local MLS is a tool to help listing brokers find cooperative brokers working with buyers to help sell their clients' homes. Being a member will allow you as an agent to post properties for sale and search for properties listed for sale by the Pensacola Florida Keller Williams Brokerage as well as other companies that participate in the area MLS.
There may be more that one Multiple Listing Service
With over 800 MLSs existing, many areas are covered by a main MLS, yet traveling into another county or area may require a secondary MLS membership. Fees can range from $200 to $500 to be a member of a single MLS for the year. Again, the Pensacola Florida Keller Williams office will consult with you and your business desires and get you established with the appropriate MLS membership.
Pensacola Area Lock Box Fees
You have to be able to get into the properties… and there are outside companies that administer and manage the lock box systems. How much does it cost? Membership can range from $150 to $300+ per year.
Post Licensing Classes in Florida
Factor in that during your 1st Year of being a licensed agent, you will need to complete some level of Post Licensing or Educational Requirements from the state. These classes vary in length and cost depending on the delivery method of the course and the number of hours credit.
Florida Continuing Education
Over the past few years I have kidded that REALTORS should be required buy and sell a home and to move every 2 to 3 years so that we remember what our clients go through as part of our continuing education.
The State requires agents to complete Florida Continuing Education Classes on a Regular Basis. The Association of REALTORS requires an update to the Code of Ethics Education as well.
A number of the vendors associated with the Pensacola Florida Keller Williams office or that work in the area will also offer various classes and sessions that will provide Florida Continuing Education credits as well. This is one way to network with vendors as a real estate agent and obtain the credits in an informative manner, sometimes at a reduced rate.
When you are about halfway thru your real estate class or when you are waiting to take your final state/national exam, contact me and I will set up a consultation for your with the Pensacola Florida Keller Williams office and they will get you the specific fees for the State of Florida and the local associations and systems.
Starting your Real Estate Career
Real estate license costs include real estate education, online courses, real estate school, Realtor Memberships, background checks, exam fees, application fees, and other expenses to complete all of the steps to become a Realtor.
How much is your real estate license worth when you get done with the license application fees and the final cost? Well, that is up to you and the sponsoring broker you pick in Pensacola, Florida.
You can select a company that dictates how many hours you have to work in the office each week as a new real estate agent, or you can work with a training-based company like Keller Williams Realty in Pensacola.
Getting your real estate license is just the beginning of your journey. To become a future Millionaire Real Estate Agent, you need to consider the cost of making the right decisions and the expenses of making ones that will cost you in the long run. Working with a company that has a proven track record of newly licensed real estate agents. Keller Williams Pensacola Florida is that company.
Keller Williams Pensacola Training and Technology
Training and having the technology to implement that training is a specialty of the Pensacola office. Keller Williams University delivers the most comprehensive learning and technology platform in real estate and empowers you to become the expert in your local Pensacola market.
Pensacola Keller Williams Realty provides an industry-leading curriculum addressing every aspect of success in real estate. From new agents to top producers. All of this training is available in the Pensacola FL area and online through KWConnect and KWCommand.
My experience as a top producing real estate agent
Here is what I have learned in my 20 plus years as a licensed real estate agent and why I am so confident that Keller Williams Pensacola will be right for you. I understand that activities dictate our results – not the market conditions. Some of my best years have been in times that others called tough markets. You see, whether you're new to the industry or already a top producer, Keller Williams helps you bring a laser focus to the activities that lead to results. The leadership of the KW Pensacola office will work with you to develop a business plan so that you know EXACTLY what needs to be accomplished in order to achieve all-new levels of production and profitability. This site is called YourCBL and the CBL stands for Career, Business and Life. We want to ensure that you have a career worth having so that your business can fund the life you envision for yourself and your family.
You must select the right company to get the proper training for the information not covered in the pre-license education. Just because you pass the real estate exam and get your real estate license doesn't mean you know how to sell real estate. The selection of the wrong company can lead to some big mistakes and cost you thousands of dollars and hours of frustration.
We are here to assist you. Just complete this form to learn more about what the Pensacola Florida Keller Williams office has to offer.
Find out More About Keller Williams in Pensacola Florida